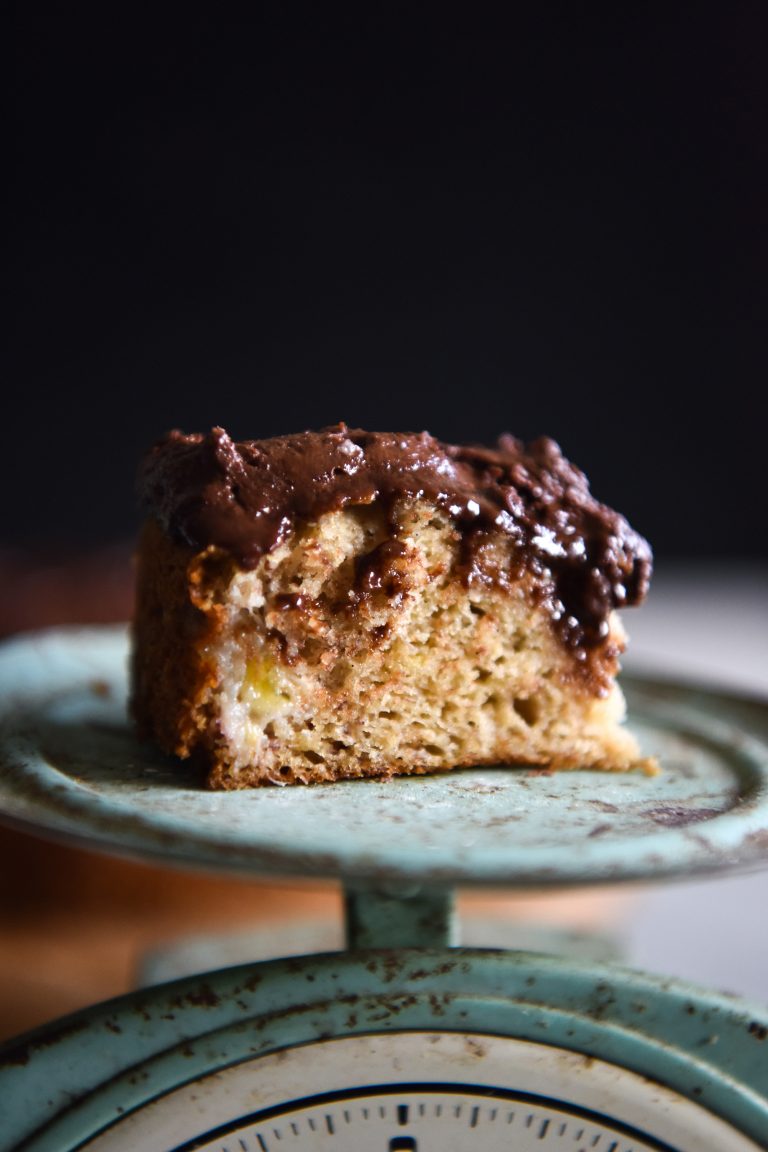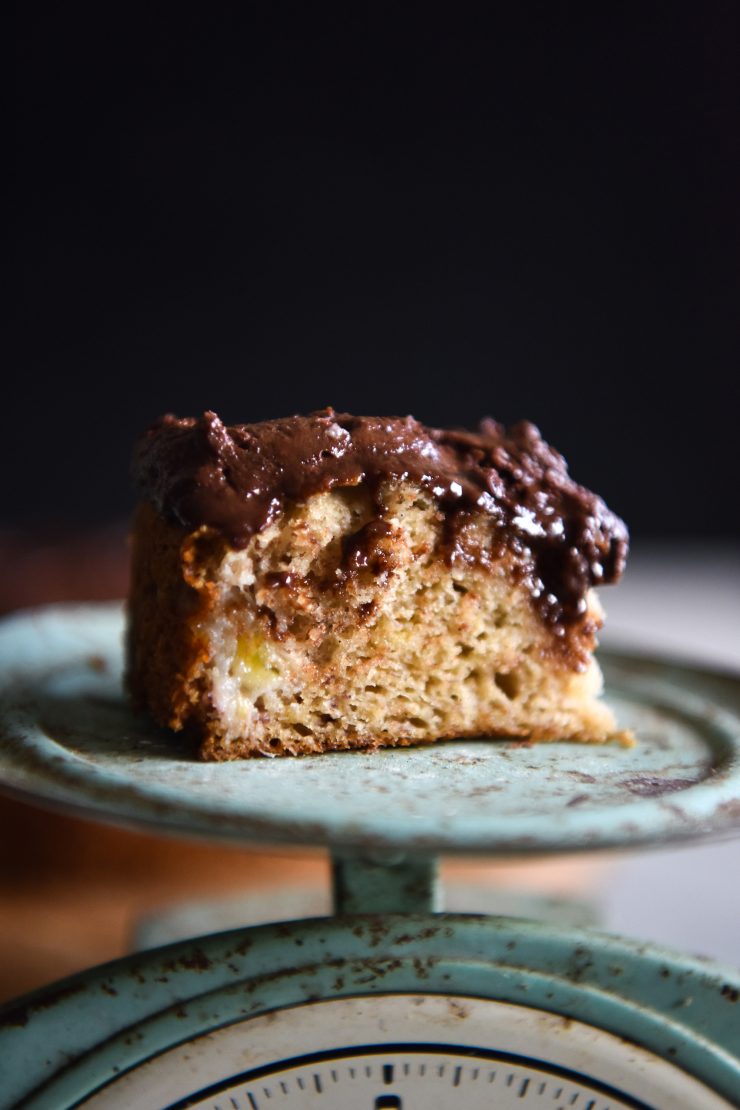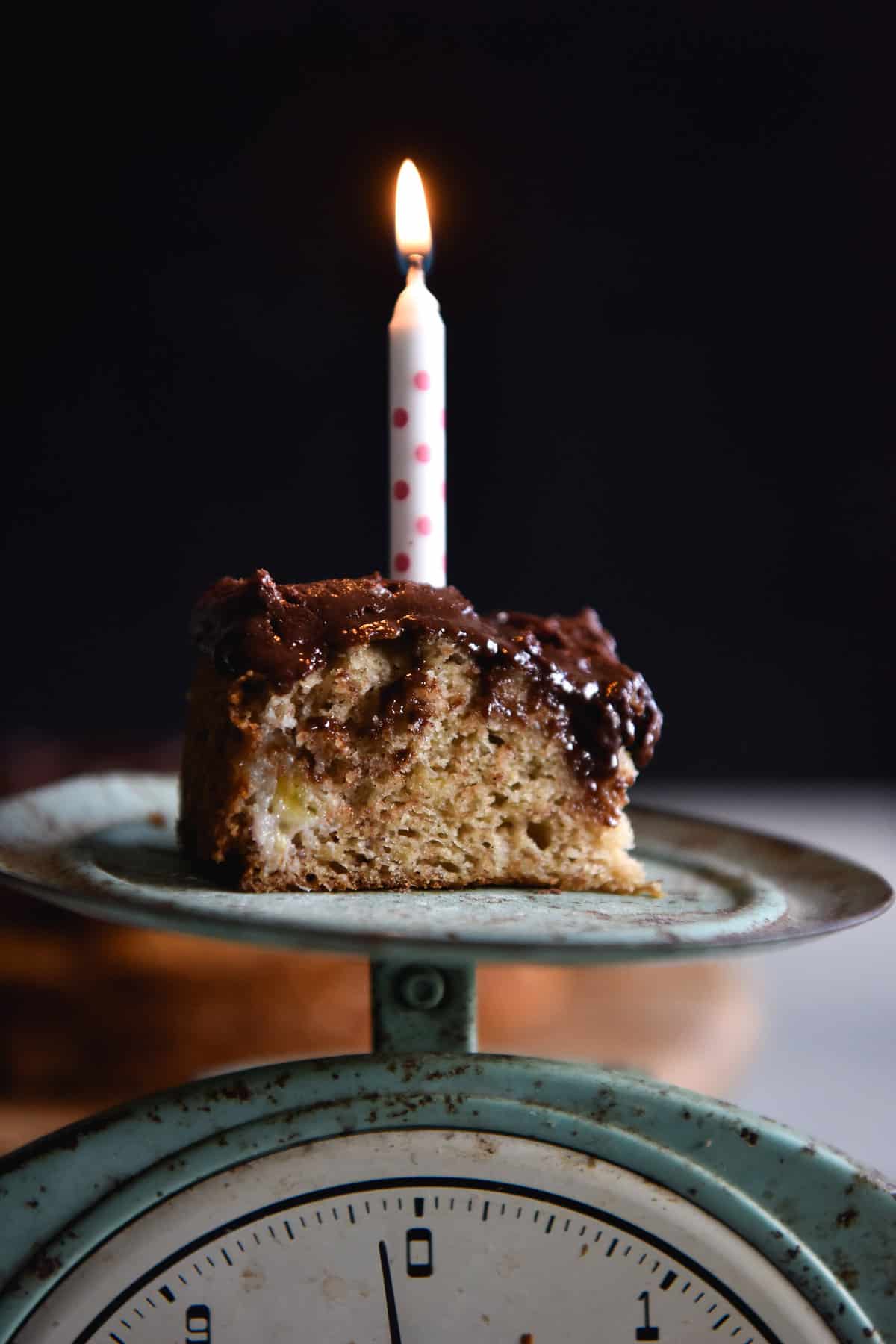 If I had to choose my favourite flavour of cake, I'd most likely choose banana cake. Sure, chocolate is nice, but can chocolate beat that flavour of roasted ripe bananas? I think not. Banana cake is the cake.
In the spirit of honesty, I developed this recipe because I was desperate for a cake to take to a friend's birthday and had only the bare necessities for such an endeavour. I'd had my first ever migraine the days preceding, and I couldn't bring myself to leave the house for ingredients. I had been testing some sour cream latkes before the migraine, and I always always keep ripe bananas in the house, just in case. So, with a little help of Pinterest, I settled on a sour cream banana cake. Incidentally, it worked like a charm the first time, so I've been making it consistently since.
This cake is gluten free and RIDICULOUSLY easy to make. One bowl, no faffy instructions to follow, no dramas. It goes well with a sour cream buttercream, a chocolate chai buttercream or chocolate peanut buttercream. 

FOR THE BANANA CAKE:
250g ripe bananas
1 cup (130g) fine white rice flour
1/2 cup (50g) almond meal
1/4 cup (30g) tapioca flour
1/2 cup brown sugar
1/2 cup (100g) full fat sour cream
2 eggs (I use 700g sized eggs for everything)
1 teaspoon vanilla bean paste
1 teaspoon nutmeg or cinnamon
1 teaspoon baking powder
1/2 teaspoon baking soda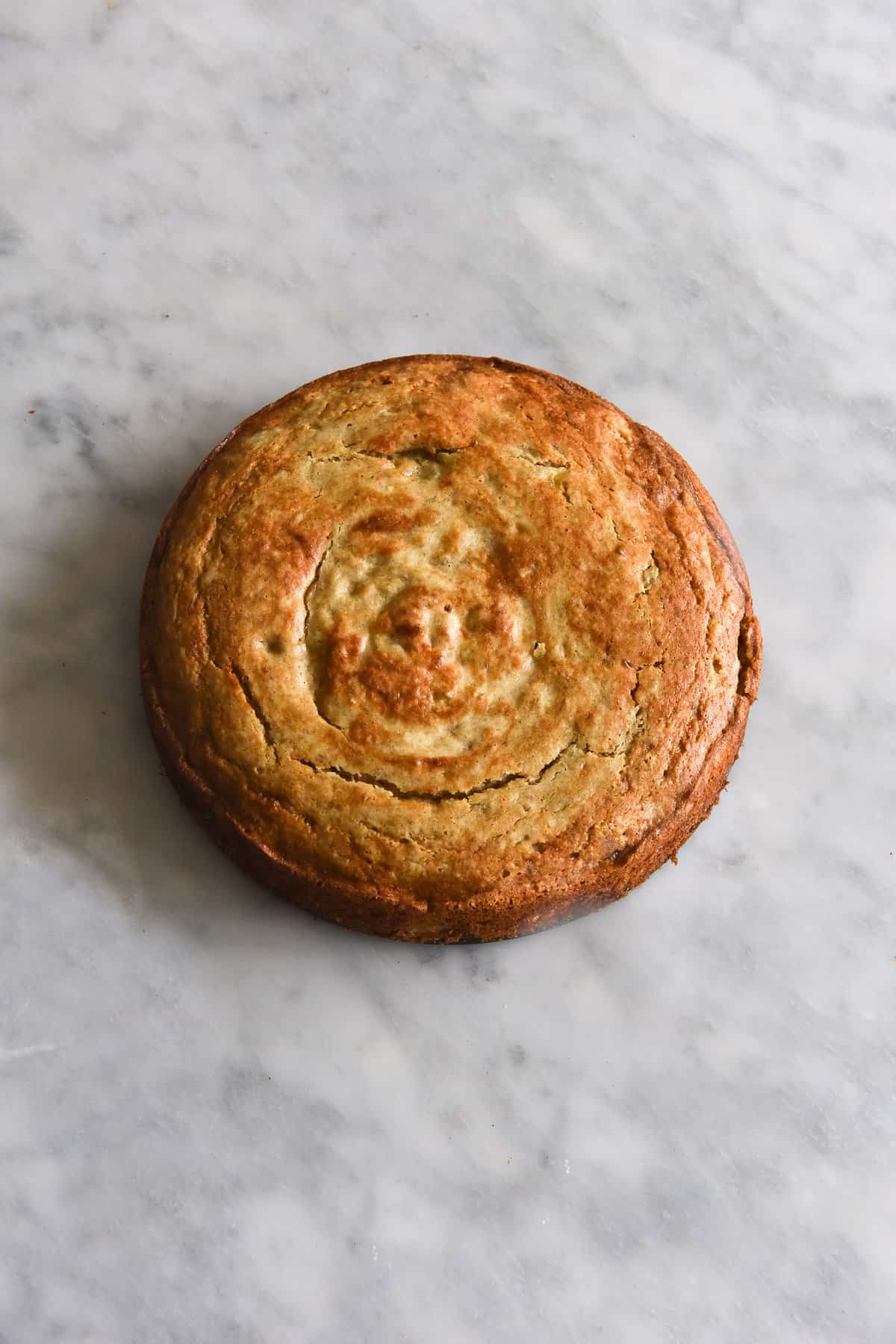 TO MAKE THE BANANA CAKE:
Preheat the oven to 180 degrees Celsius.
In a large bowl, mash the bananas roughly. Add the flours, sugar, sour cream and eggs, and stir to combine. Next, add the vanilla bean paste, raising agents and spices, and mix thoroughly to combine.
Lightly grease a round springform cake tin or sheet pan of your choosing. I like to use a small one, because the cake doesn't rise too significantly.
Pour the batter into the cake pan, and place into the oven for 30-40 minutes, or until a skewer in the centre comes out clean.
Allow to cool before topping with buttercream of your choosing: I recommend this chocolate chai varietal.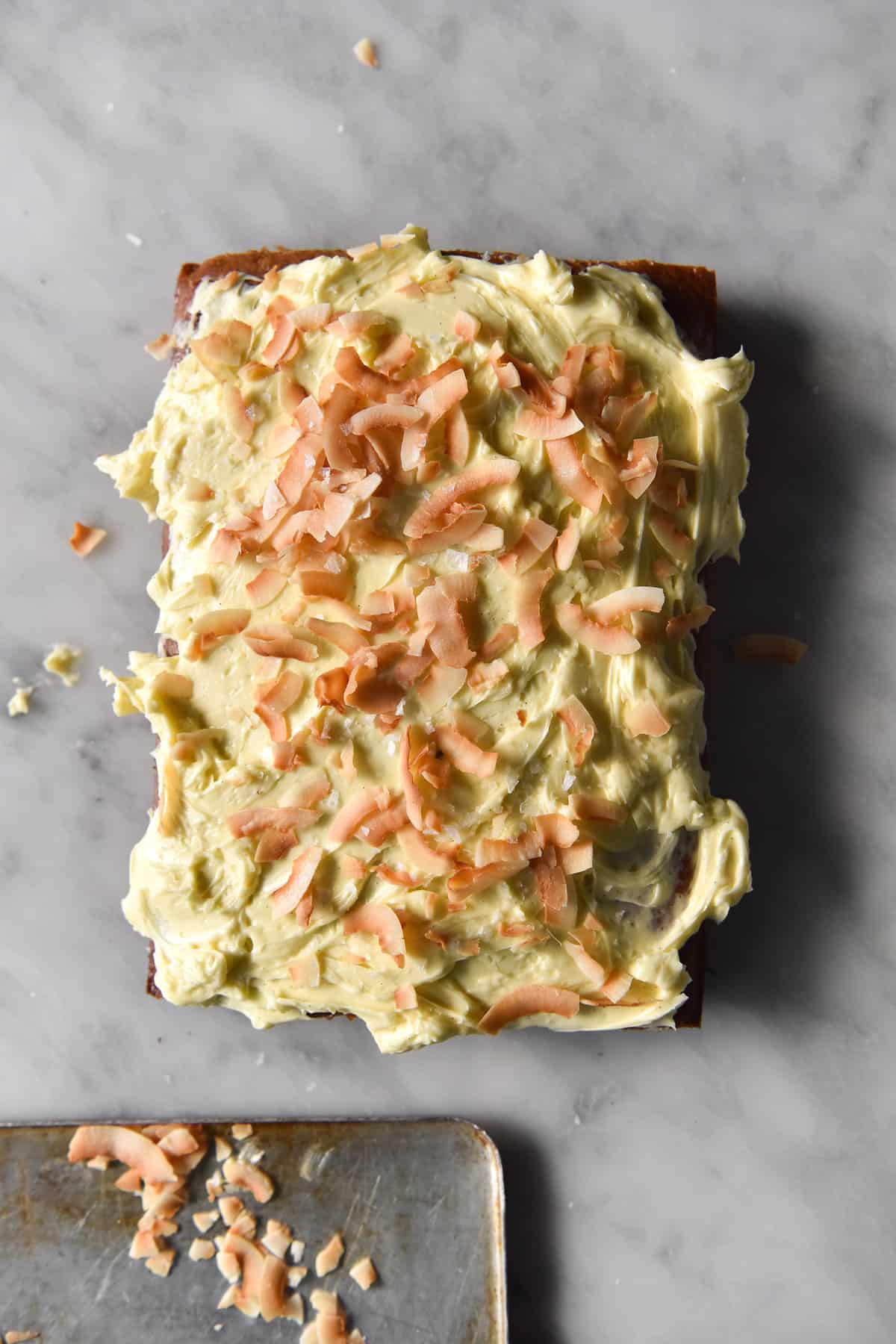 ABOVE: The sour cream banana cake as a sheet cake, topped with sour cream buttercream and toasted coconut